Air France La Première is regarded by many to be the best first class product in the world. I recently had the opportunity to travel in La Première from Paris to Washington, D.C., and was blown away by the experience. This turned out to be the last trip I would take before the unexpected near-total shutdown of international air travel due to COVID-19.
La Première is notoriously difficult to book affordably, as it's usually very expensive with either dollars or points, but I was fortunate to book a particularly good fare.
The experience began on our inbound flight to Paris–Charles de Gaulle airport (CDG). A stylish, red-gloved Air France agent directed us to our private car transfer to immigration. While she whisked us through passport control, she was also on the phone arranging our complimentary spa treatments in the lounge for the following day. I have never considered paying for airport arrival services, but in this case, I can understand why someone might do so; the attention to detail and feeling of privacy and care were truly exceptional.
Upon arrival in the La Première lounge at Paris airport the next day, we were greeted by friendly lounge agents who reconfirmed our spa appointments. While the lounge was smaller than I had expected, it was very cozy and offered everything you might desire prior to a long-haul flight.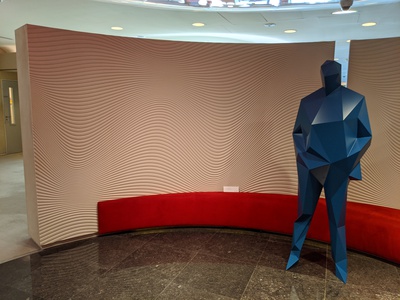 A restaurant-style dining experience is available in the main area, with an impressive menu featuring a number of creations from local restaurateurs. I chose the elbow pasta with ham and black truffle for my starter; it was exquisite, and even more flavorful than the main course.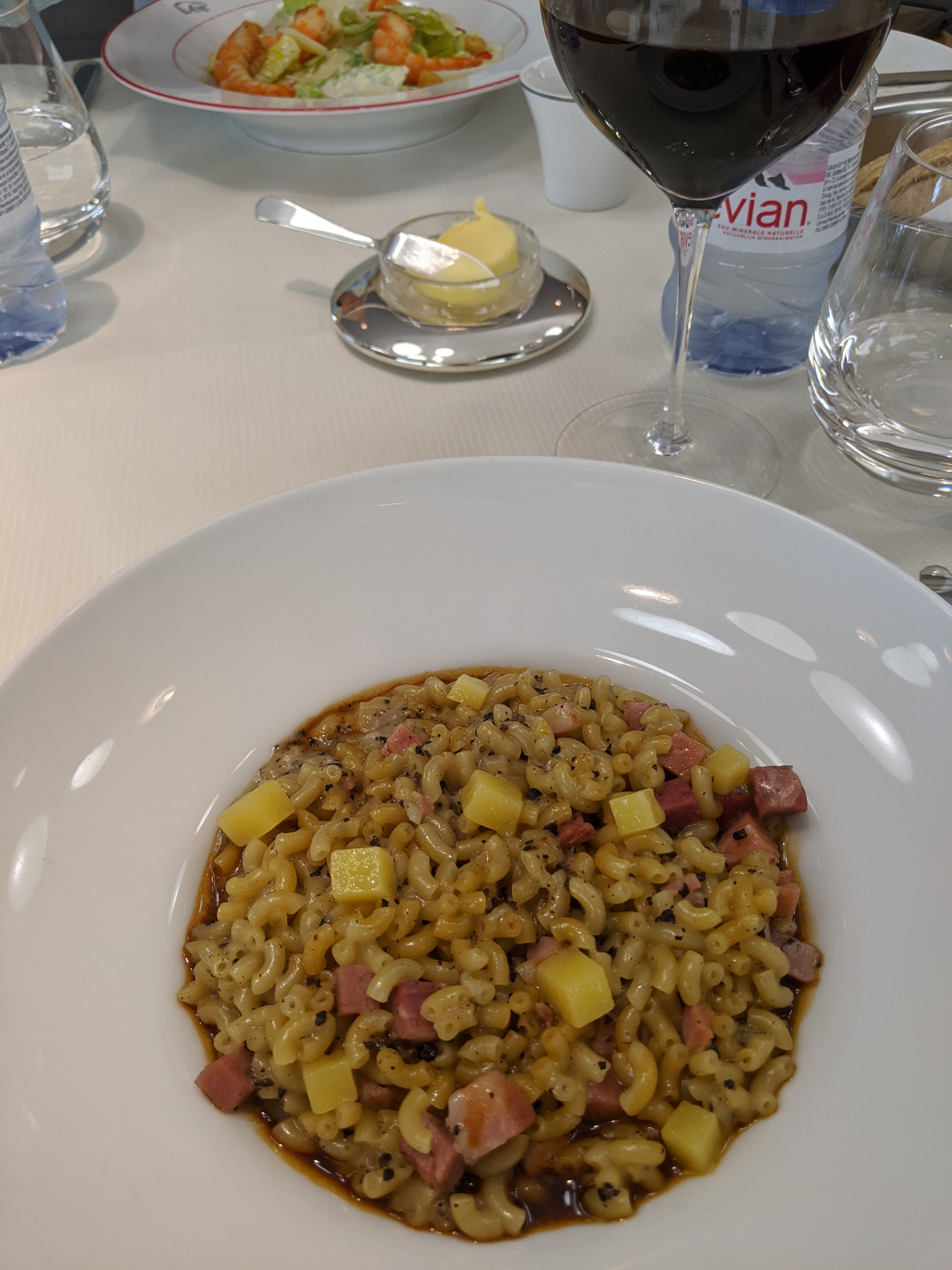 Once it was time to board…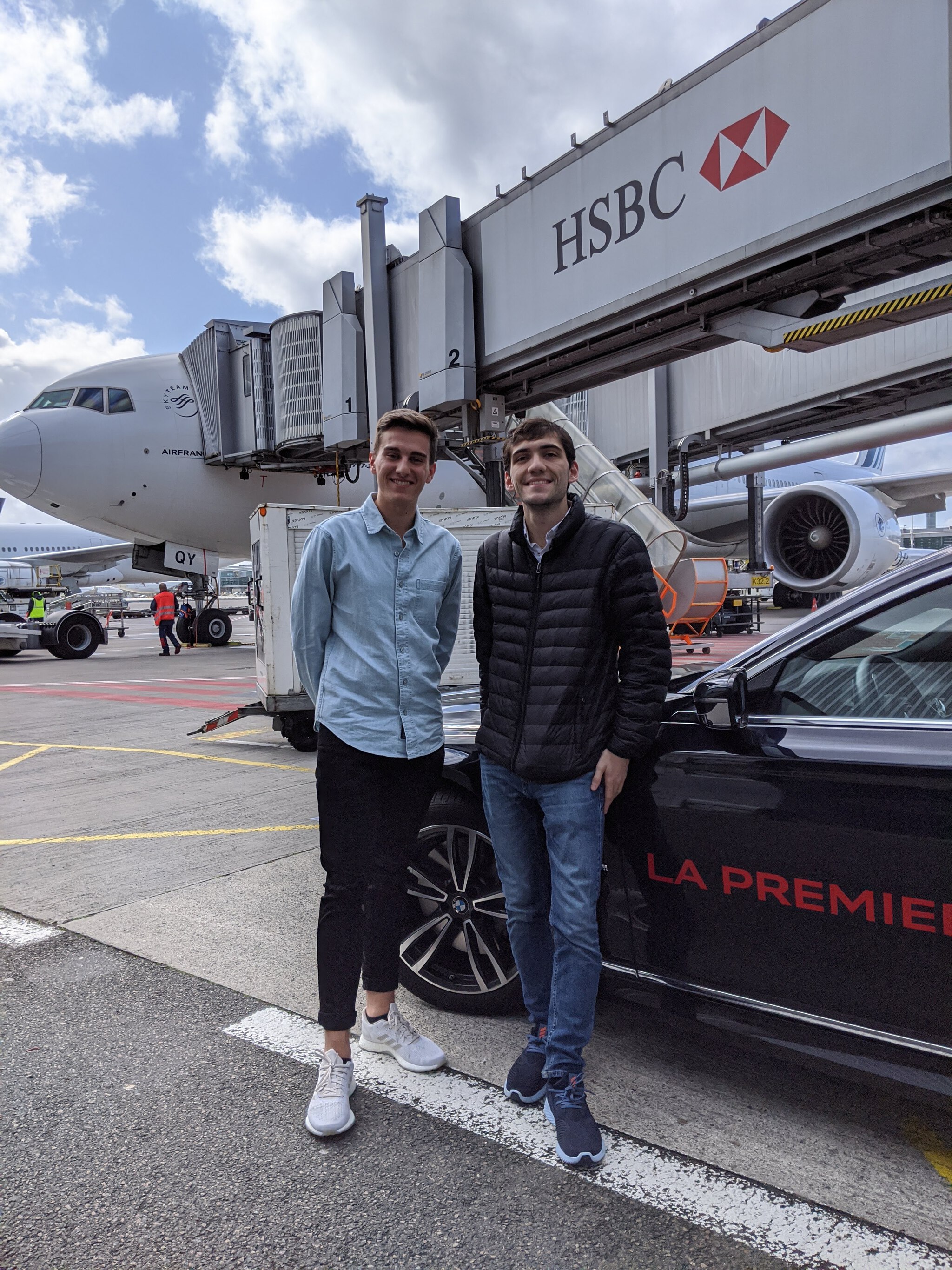 …we were again escorted by car directly to our aircraft F-GSQY, a lovely Boeing 77W. Air France has two aircraft types featuring a first class/La Première cabin; the A380 has nine first class seats, while the 77W only has four: two window-facing, and two in the middle. Since we were the only passengers in the cabin, we used the middle two (1EF) for dining and conversing, and the window seats (1AL) for sleeping.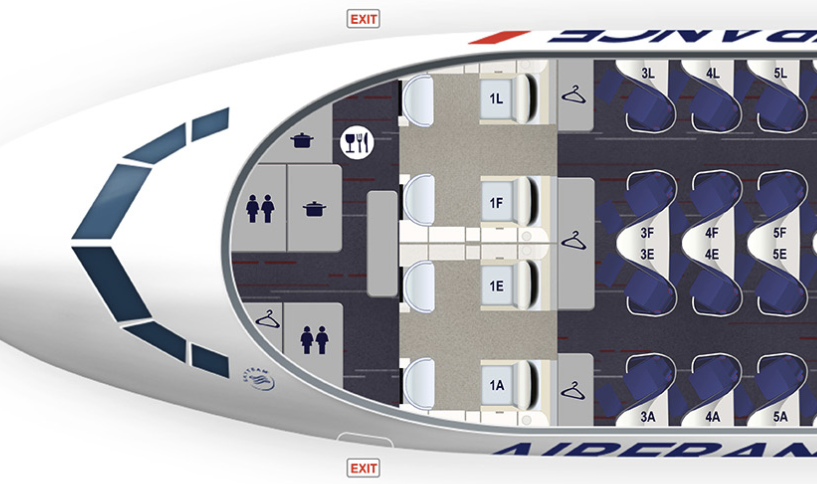 Our flight attendant was fantastic in every way; always smiling and joking with us, she made an already exceptional experience even more memorable.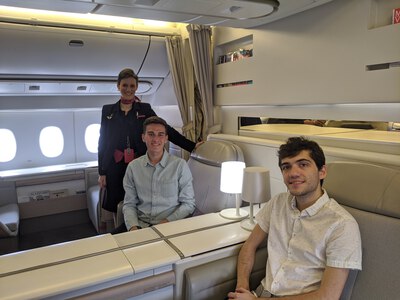 My only complaint is that the flight was too short; I wanted more time to rest after eating so much. Maybe next time I will try to book CDG-SFO? :)
In short, this was all-around the best first class experience I've been able to have so far. The comfort of the seat, attentive and kind staff, and professional ground services were all phenomenal; in particular, the intimate lounge experience was unique and personal, and the food (both on the ground and in the air) was world-class, truly unparalleled.
I am grateful to Air France for allowing me to sample their premium product for a very reasonable price. Thanks Air France!