Taking Advantage of Airline Stopovers
I believe stopovers (extended layovers in a city, usually the airline's hub, en route to your final destination) are one of the most valuable but underutilized features airlines offer to the public. Some airlines make it very well known to their passengers that they offer a stopover program; Turkish Airlines, Emirates, and Qatar Airways all heavily promote their stopover programs including free hotels and guided tours of Istanbul, Dubai, and Doha.
But a number of airlines that don't offer a full stopover program still offer airfares which permit free (or low-cost) stopovers, and noticing this might save you hundreds or thousands of dollars if you're planning a multi-city trip.
Far too often, I see people booking nested round trips when a series of one-way tickets, or open jaw and stopover itineraries, would be more appropriate for their goals. This extra flying adds unnecessary travel time, cost, and carbon footprint, and should be avoided. A-B-C-B-A should instead be A-B-C-A if at all possible.
What airlines or fares offer this?
You'll see it hiding in plain sight in the fare rules, which you can find yourself in ITA Matrix. Not all fares grant stopover privileges. It varies depending on the particular airline, country, and city pair. Most airlines offer stopovers on their full-fare/flex tickets, but a number of airlines – even those not known to operate stopover programs – still DO offer stopovers on the discounted fares most people book, at least on certain routes. You need to book your ticket as a multi-city journey on an airline's website or OTA1.
List of airlines offering "unofficial" stopovers
The majority of airlines offering stopovers require a round-trip or open-jaw itinerary, but a handful offer very attractive fares permitting stopovers on one-ways; see TAP Portugal and Qatar Airways.
| Airline | Offers |
| --- | --- |
| American Airlines | Many intercontinental fares2 permit stopovers, including on codeshare partners JAL, Cathay Pacific, Qantas, British Airways, Finnair, and Iberia. Domestic tickets and one ways don't usually permit stopovers, but there are some exceptions, in particular between the US (including Hawaii) and select Mexican/Caribbean cities. |
| Icelandair | Round trips between North America and Europe permit free stopovers in Reykjavik (KEF) for up to 78 hours on the lowest fares, or 177 hours if you're willing to pay a bit more. One way tickets permit stopovers, but will typically be only 10-15% cheaper than a round-trip booking. |
| Qatar Airways | Most fares permit 30 day stopovers in Doha, however different offers may be available through the Discover Qatar program. |
| TAP Portugal | Routinely publishes one way tickets as low as $100 between the Americas and Europe allowing a free stop in Lisbon or Porto for up to 120 hours. |
| Virgin Atlantic | Round trips permit combinations with non partner airlines including British Airways, SAS, LOT, and such fares always permit a free stopover in London or Manchester with NO time limit. |
What kind of stopover can I do?
If you find a fare you like, you can always try to do a multi-city search to figure out if it allows a stopover. Perhaps the city you're trying to connect in isn't permitted, but another city might be. The fare rules hold the answer. You'll want to look for Category 8: Stopover restrictions when viewing the rules in ITA. If this category is missing, stopovers aren't permitted on the fare you've selected. This dictates the rules governing stopovers for your selected fare (note that your outbound and return journeys may have different stopover rules). Here's an example from a NYC-TYO fare published by United:
  2 STOPOVERS PERMITTED ON THE PRICING UNIT - 1 IN EACH
      DIRECTION AT USD 100.00 EACH
       NONE IN GUAM
       PERMITTED IN AREA 3.

And here's one from a Turkish Airlines NYC-BEY fare:
  2 STOPOVERS PERMITTED ON THE PRICING UNIT - 1 IN EACH
      DIRECTION
     LIMITED TO 1 FREE AND 1 AT USD 65.00.
       1 FREE IN TURKEY
       1 IN TURKEY AT USD 65.00.
  OR - 2 STOPOVERS PERMITTED ON THE PRICING UNIT - 1 IN EACH
           DIRECTION
          LIMITED TO 1 FREE AND 1 AT USD 65.00.
            NONE IN TURKEY
            1 FREE IN AREA 1/AREA 2/AREA 3
            1 IN AREA 1/AREA 2/AREA 3 AT USD 65.00.

And lastly, you might get lucky and come across the following:
  UNLIMITED FREE STOPOVERS PERMITTED.

Awesome Stopovers
U.S. domestic carriers don't typically offer stopovers on flights within North America, but a notable exception is when you're traveling to the Caribbean.
This is perfect if you live in a hub city like NYC, PHL, CLT, MIA, ATL, DFW, LAX, SFO, etc., as you can book the return of one trip AND the outbound of your next all in one ticket. And this falls completely within airline rules (you aren't intentionally skipping any flights).
Here's an example on AA: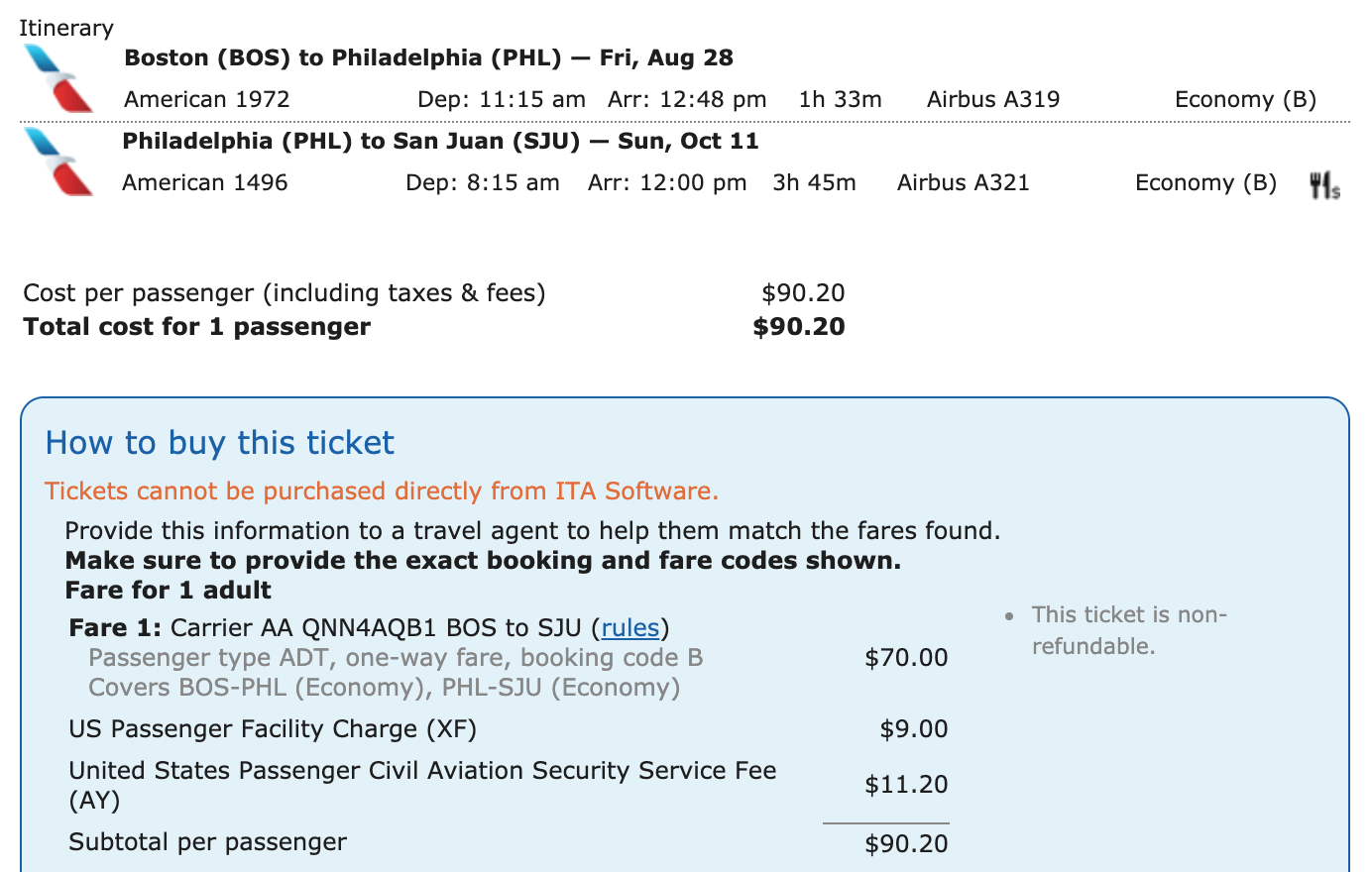 Similar constructions are possible throughout Latin America. Here's an example on Delta.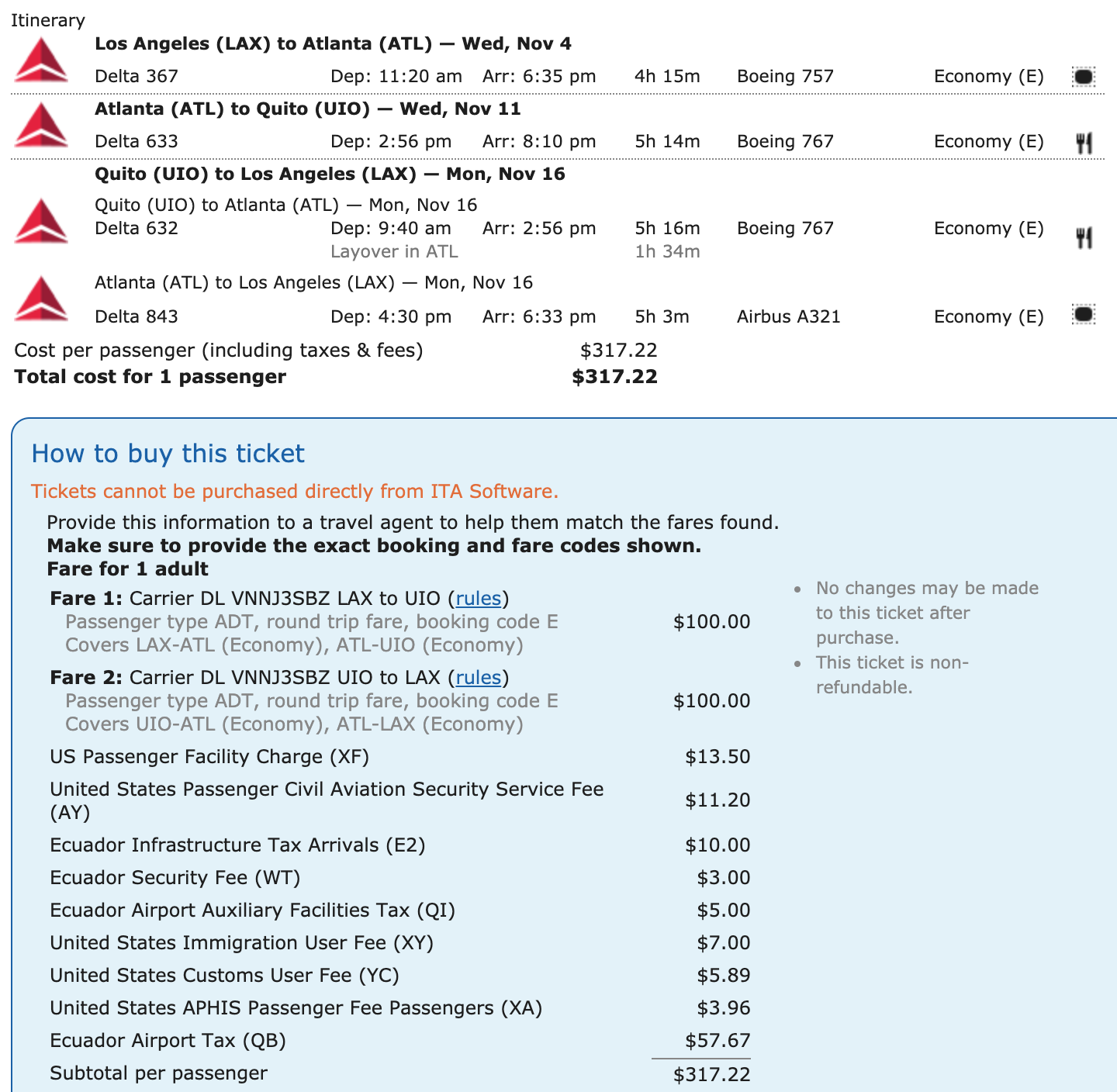 Why can't I stop in XYZ airport?
Valid routings must comply with ALL fare rules such as day/time restrictions, flight restrictions (specific flight numbers or carriers may be excluded), as well as routing rules, which ITA Matrix doesn't display, but can be found in in ExpertFlyer. HIP (Higher Intermediate Point) restrictions may also prevent stopovers. If you're unable to price out a stopover, it's likely a problem with one of these factors.
Additional resources
The Points Guy's Guide to Airline Stopovers
Point Me To The Plane: Free Stopover Programs
Online Travel Agency. Popular choices include Expedia [including Orbitz and Travelocity] and Priceline. ↩

Fun quirk on such fares: you can usually include surface sectors (where you make your own way between cities) as well as stopovers, e.g. ORD-JFK + BOS-HKG one month later would price as a single ORD-HKG base fare. ↩