Booking the flights
This trip was booked the furthest in advance of all my trips: right when flight schedules opened (330 days before departure), as I knew that would be when I had the best chance of securing three first class award seats on ANA's US routes to and from Japan. I would be travelling with my parents, who had never been to Japan before, and just like everyone else who reads travel blogs, we wanted to visit during the cherry blossom season and stay at the famous Park Hyatt Tokyo, all using credit card points.
For the outbound, I was lucky to grab three seats on a flight from Chicago (ORD) to Tokyo (HND) in ANA's 8-seat Boeing 77W first class cabin. Coming home, I was unable to find three on the same flight, so I flew Tokyo (NRT) back to San Francisco (SFO) separately, while my parents flew to Washington Dulles (IAD). Separate positioning flights were booked from Atlanta (ATL) to Chicago (ORD) and back from our respective return cities.
The total cost? Just 115,000/120,000 Virgin Atlantic miles per person, plus $169 in taxes and fees; this included a small fuel surcharge. This is one of the best possible uses of Virgin Atlantic miles.
The itinerary
This trip took place over 10 days, right in peak cherry blossom season, with 3 nights in Tokyo, a night in the Fuji Five Lakes area, and 4 more nights in Osaka, an ideal base from which we took day trips to Kobe, Kyoto, and Nara.
ANA First Class, ORD-HND
The first longhaul sector in our trip was Chicago-O'Hare to Tokyo-Haneda. Departing in business or first class on a Star Alliance carrier from ORD confers access to the incredible United Polaris lounge there. Of the Polaris lounges I've visited, ORD offers the highest quality dining and showers, and generally feels the most "premium".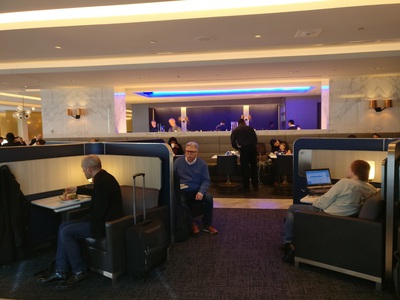 Once it was time to board, we headed over to the gate to discover our plane had the Star Wars BB-8 livery!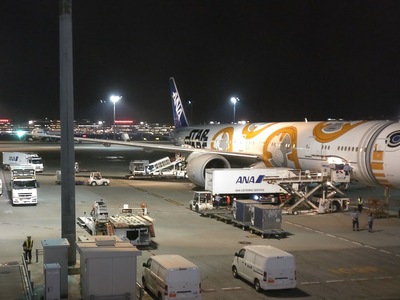 Park Hyatt Tokyo
Park Hyatt Tokyo is a Category 7 property, costing 30,000 World of Hyatt points per night. It's described as "stuffy" and "creepy", but I find it elegant, comfortable and relaxing. They provide Aēsop amenities in the bathrooms, so they're automatically a great hotel. One of the nice perks of Hyatt Globalist status is the free breakfast at all Hyatt hotels. At Park Hyatt Tokyo, you also have the option to get it served in your room.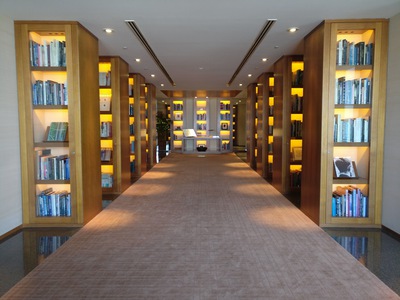 Cherry Blossoms
We came for cherry blossom season, and the cherry blossoms did not disappoint…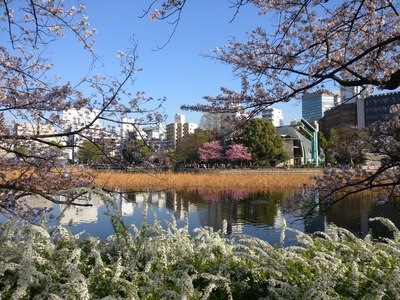 Mt. Fuji
I was hoping to travel on an direct bus from Shinjuku to Fuji, but as we were traveling in peak season, I failed to book the bus tickets early enough, and they were all full. So we changed plans last minute to take a few trains instead. This proved to be an interesting experience. Thankfully, Google Maps has extremely detailed transit directions in Japan, and I was able to reroute us quickly. We took the Fujikyu Railway Line which had panoramic views of the mountain as well as narrated descriptions of everything we saw. The conductor even came by offering to take photos for us: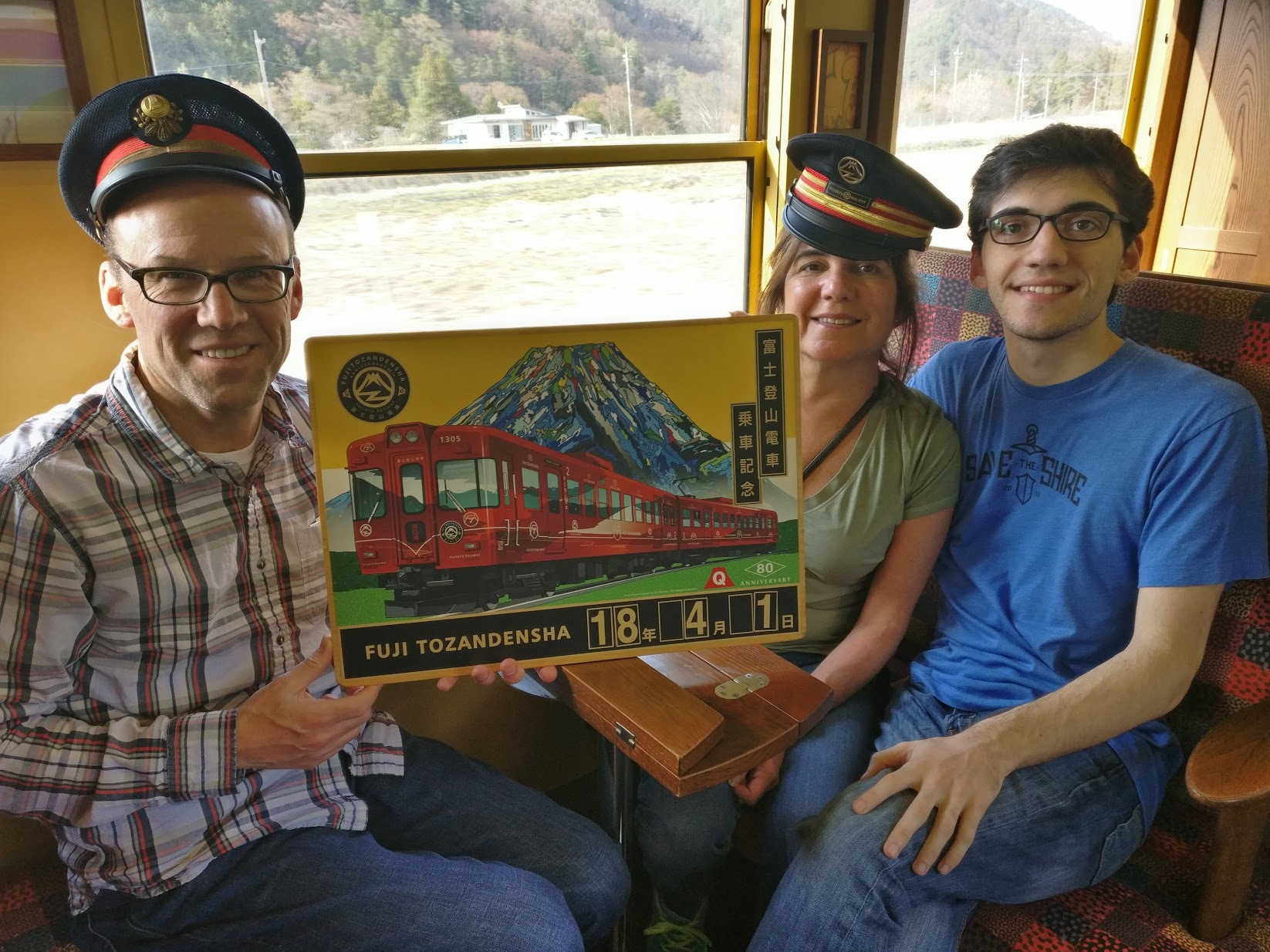 Within a couple hours, we had arrived at our hotel near Mount Fuji.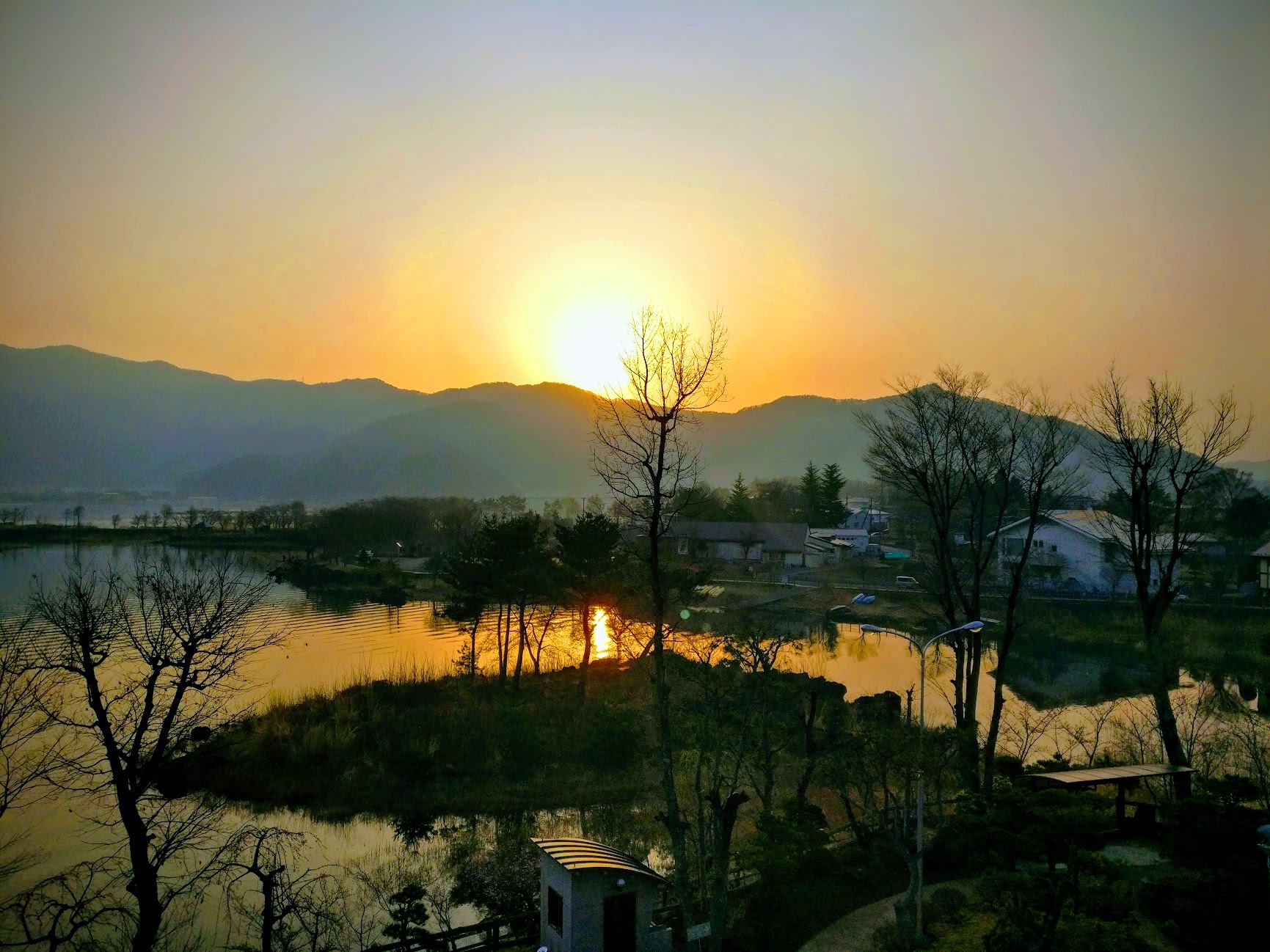 Hyatt Regency Osaka
This hotel is quite distant from central Osaka, but it's a great value at only 8,000 Hyatt points per night (Category 2), and there's a free (punctual, of course) shuttle that takes you to/from Osaka Station which runs every 30 minutes. I negotiated an upgrade to a Regency Suite via email (they were very responsive!) the moment I saw one become available the day of our check-in. I didn't take any photos of the room, but Hyatt's website has some good ones.
At the time, the hotel was still renovating their Regency Club, so their club offering was available in a corner near the lobby. They offered a wide range of food from Western to Japanese, and plenty of complimentary alcohol. There's certainly enough to make a filling dinner out of it.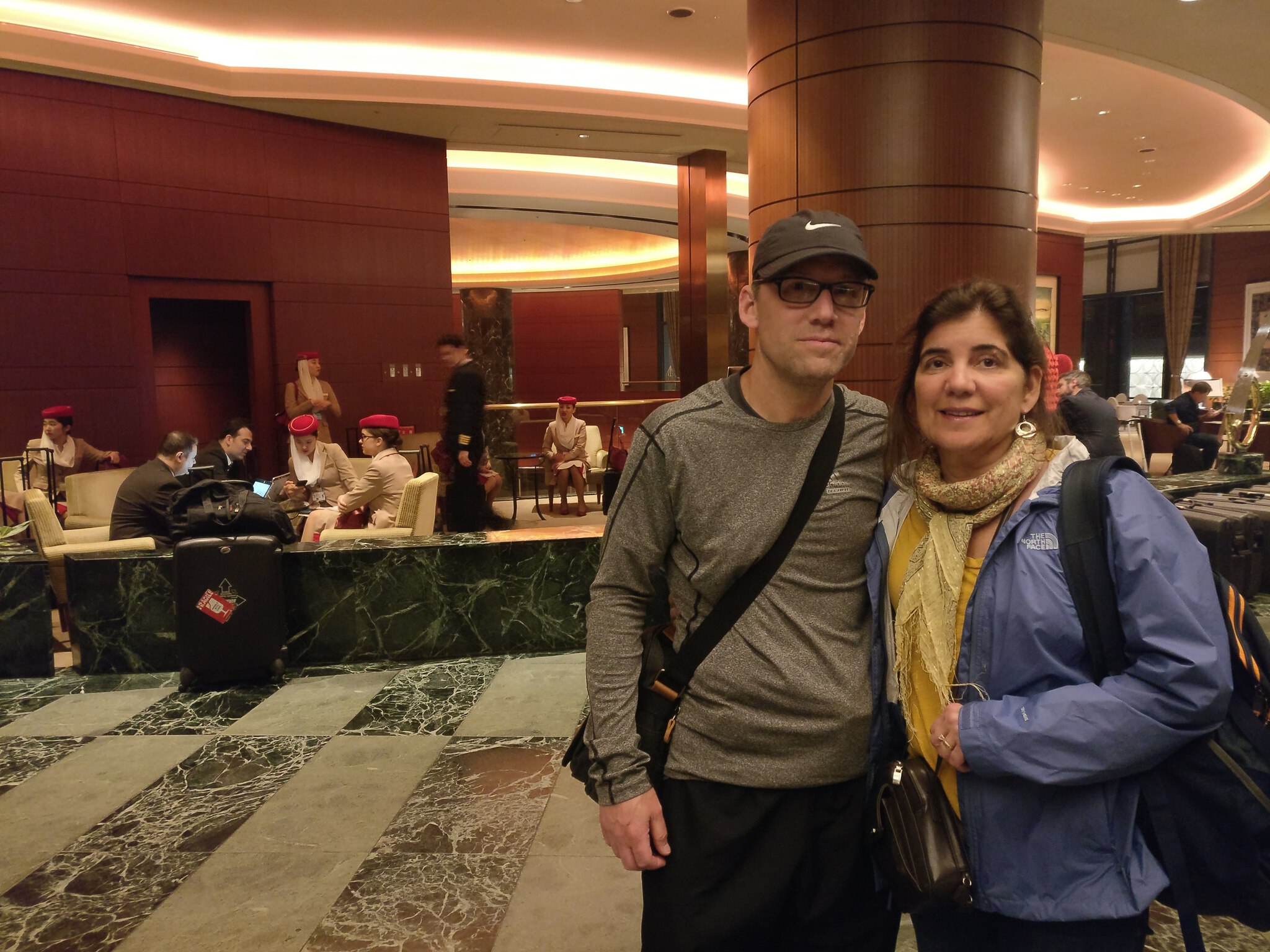 Conclusion
This was one of my most successful trips and I'm so fortunate to have been able to pull this off. Securing three first class tickets and taking a luxurious family cherry blossom trip to Japan is something most can only dream of, so I am super grateful to the banks and airlines who enabled me to do so.